Magic Text View Bringing the magic of Word Art to Android - 04/12
Featuring:
Crisp Outer Shadows as many as you like!
Inner Shdows again, hundreds if you so desire
Outlines just one for now, add more and send a pull request for extra credit
Text Backgrounds "Fire" made of fire!
Custom Font Faces because honestly, droid-sans?
Fork it on GitHub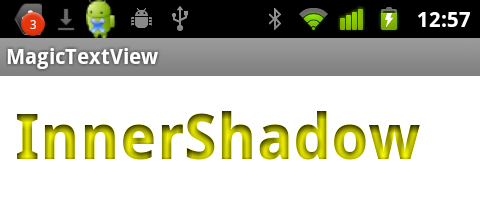 blog comments powered by

Disqus